How do we configure IIS to redirect to Microix Cloud application without users typing in "\microixcloud" after the domain name.
Note: If Microix Cloud application is added directly to default website and default website is also configured with other applications like HTTPApproval or WCF Serivce, these applications will not work as they all will try to find webconfig file loaded under Default website and will error out.
Step 1: Create Microix Cloud and all other Application under Default Web site.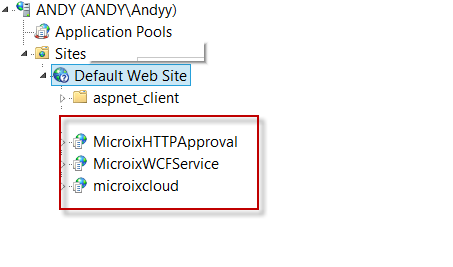 Default Website should point to 'wwwroot' folder and not to Microix Cloud folder.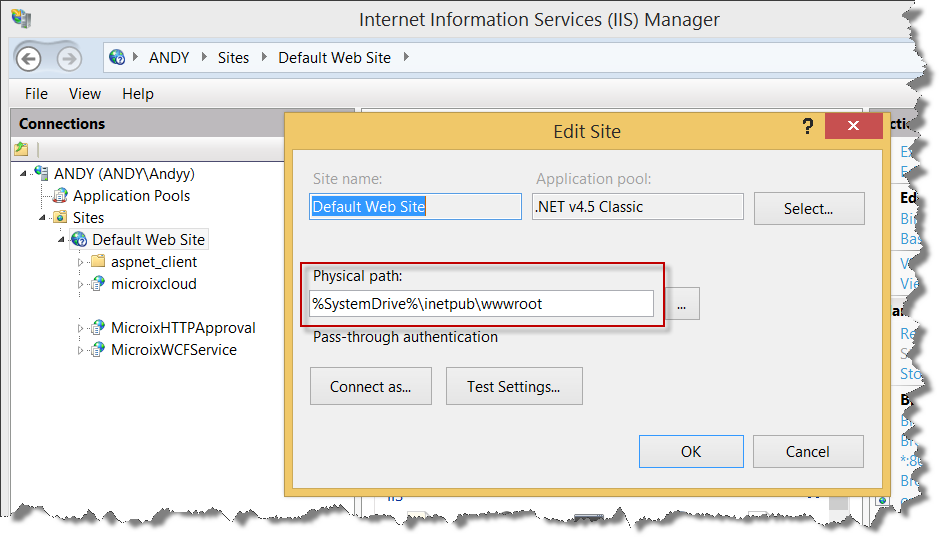 Step 2:
Navigate to "HTTP Redirect" under Default Web site.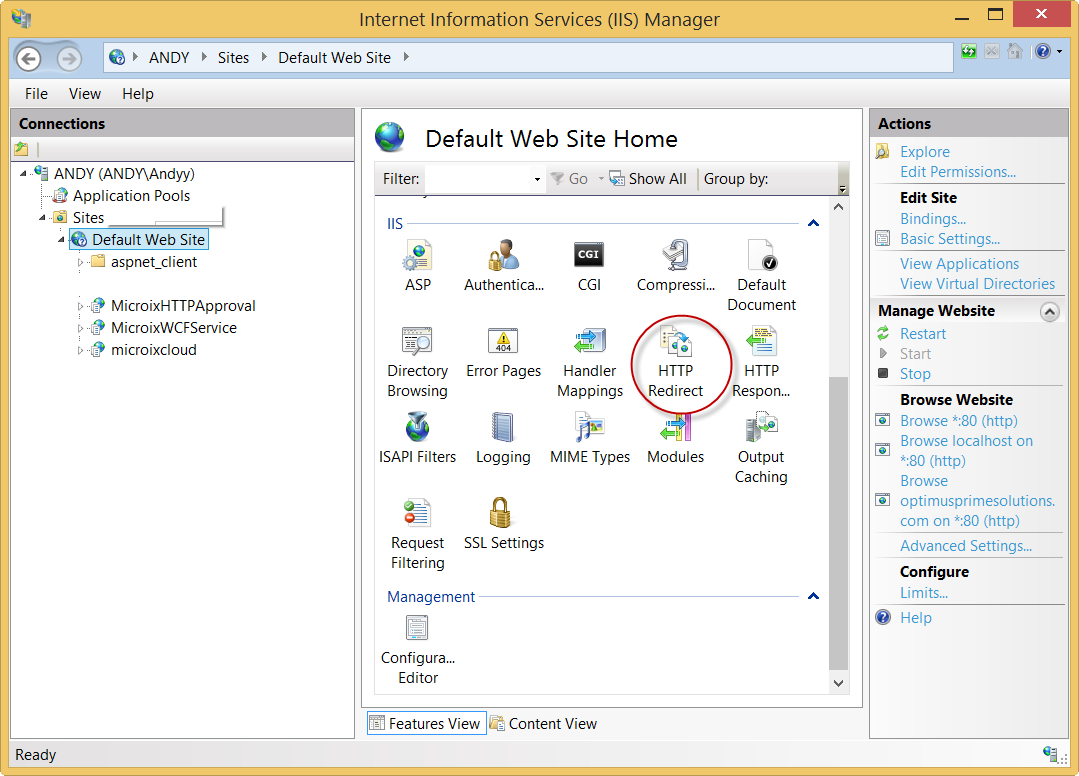 Step 3:
On HTTP Redirect form enter your domain name along with the Microix Cloud directory and turn on the options below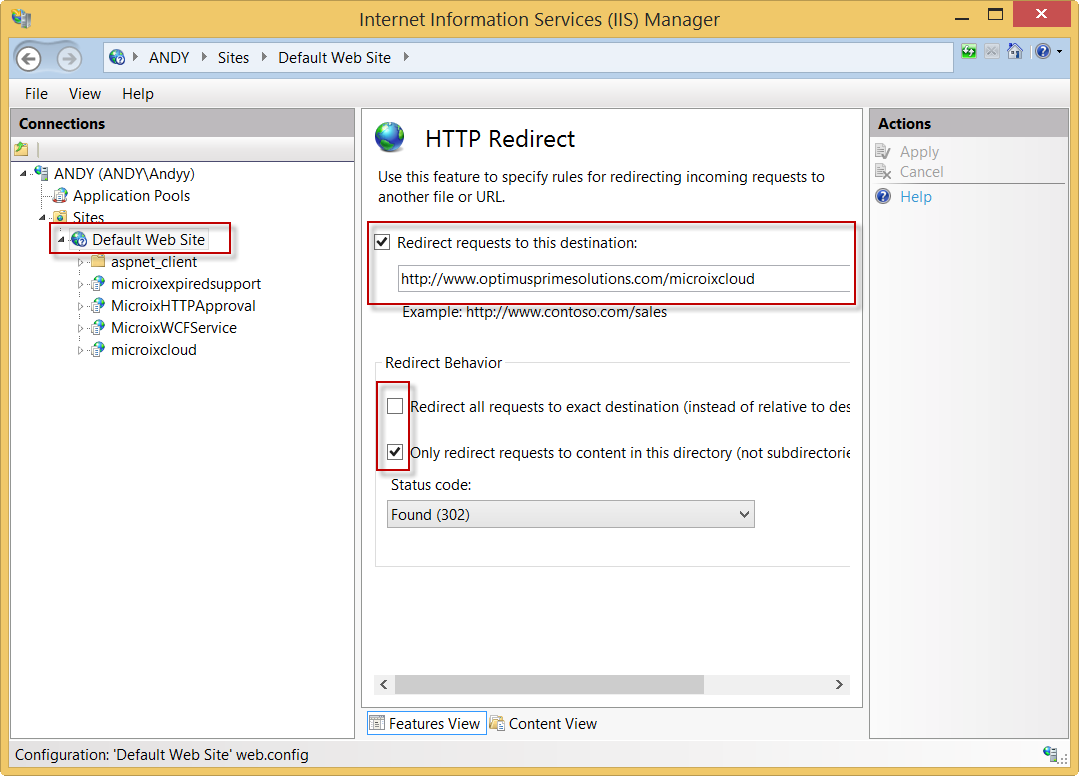 Step 4: Make sure Microix Cloud or any other Microix Application does not have Redirect option turned on: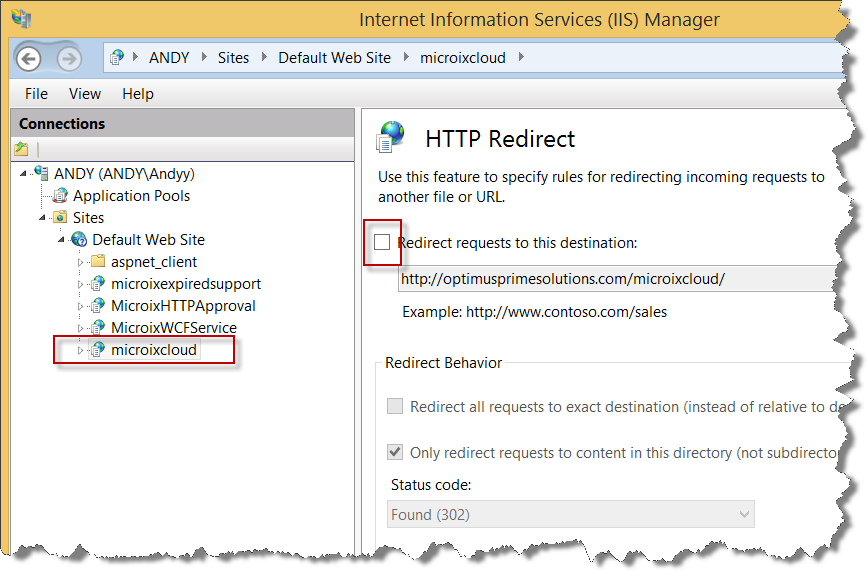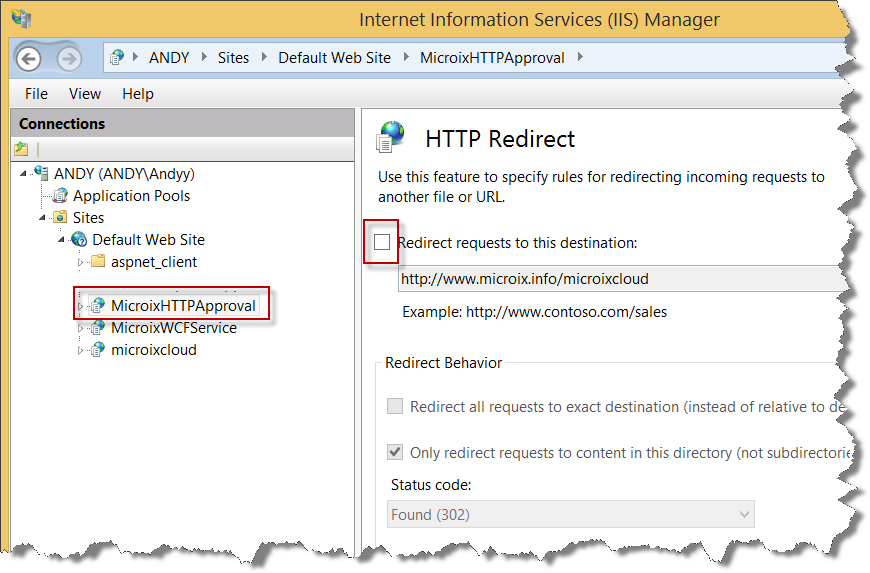 Users can now navigate to the domain name and IIS will redirect them to Microix cloud application automatically: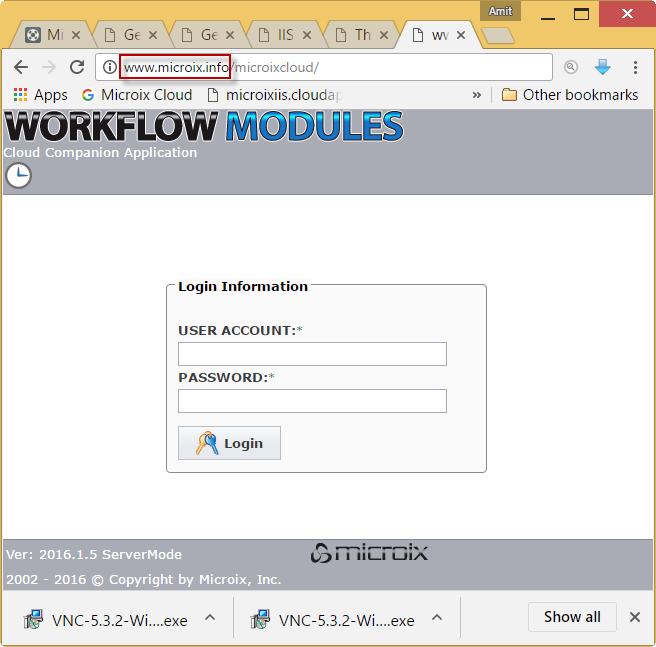 Note: If it still does not refresh to Microix cloud page, try deleting browser history.