How to import ENC/API using Excel Spread Sheet.
Navigate to Requisition – Import Documents - Create a Sample Import Template. Once the template is created delete the existing lines and start entering data for new documents. Use the second option "Import new data…." to import the spread sheet. This template can be used to create ENC and Regular API.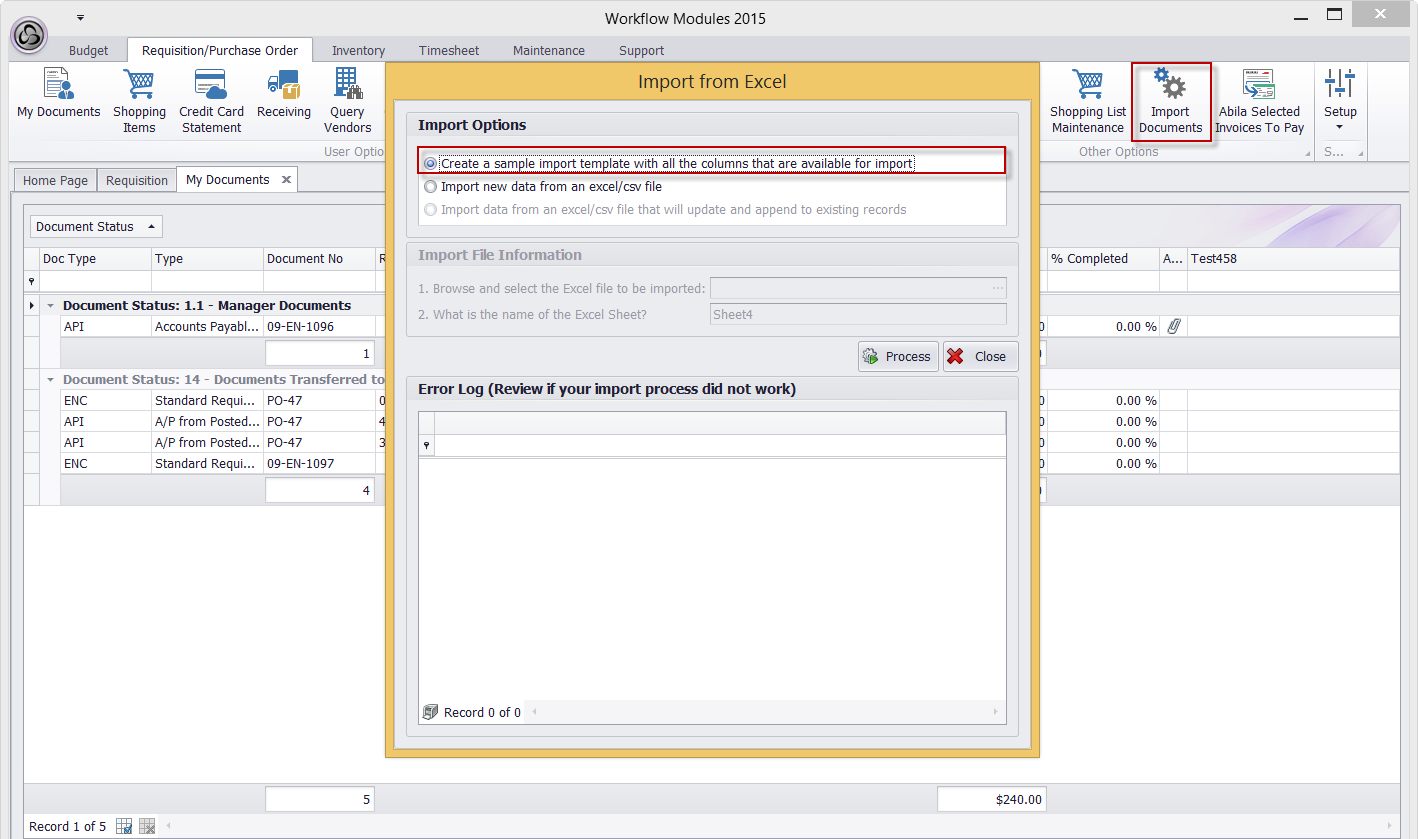 We recommend saving Spreadsheet as CSV to avoid any errors while importing the document.